Kids' Corner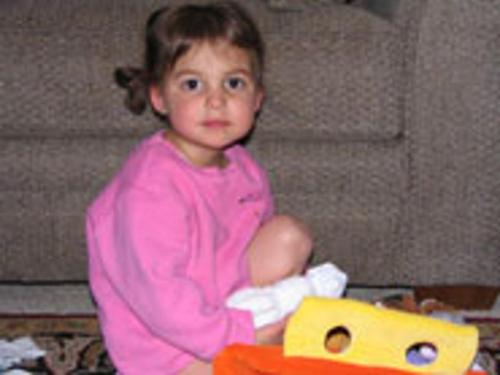 We all know Newport is a wonderful destination for adults...but there's also great adventure for kids. Although Admiral Sims' House Bed & Breakfast specializes in quiet getaways for couples, we also welcome families. Here's some ideas for fun with kids!
DOWNLOAD PDF
Tours are fascinating!
Newport Tree Walks –history & nature can't be beat, www.newportarboretum.org
Newport Historical Society – great walking tour 127 Thames, 841-8770, www.NewportHistoryTours.org
Ghost Tours of Newport – scary history is fun, 841-8600, www.ghostsofnewport.com
Viking Trolley Tours – take a trolley! Visitors' Center, 847-6921, www.vikingtoursnewport.com
International Yacht Restoration School IYRS – boats! 449 Thames St, 848-5777, www.iyrs.org
Old Colony & Newport Railway – 19 America's Cup, 624-6951, www.ocnrr.com
Newport Pedi Cab – transport by bike! Bannister's Wharf, 432-5498, www.newportpedicab.com
The Elms – Rooftop & Behind the Scenes Tour is interesting, 847-1000, www.newportmansions.org
Astor's Beechwood Mansion – recreates 1890s life, 580 Bellevue, 846-3772
Breaker's – Stable & Carriage House has coaches & carriages, Bateman & Coggeshall, 847-1000
Amazing Grace Harbor Tour – Oldport Marine (Mooring Rest), 847-9109, www.oldportmarine.com
Jamestown & Newport Ferry – 423-9900, www.jamestownnewportferry.com
Get outside...
Beaches (1st, 2nd & 3rd) and stop off at Purgatory Chasm on Purgatory Rd
Sachuest Point Natl Wildlife Refuge – 769 Sachuest Pt Rd, 847-5511, www.fws.gov/sachuestpoint
Norman Bird Sanctuary – 583 3rd Beach Rd, 846-2577, www.normanbirdsanctuary.org
Cliff Walk – www.cliffwalk.com
Gulls Baseball – 20 America's Cup, 845-6832, www.newportgulls.com
Newport's Polo Club – 715 E Main, 847-7090, www.nptpolo.com
Ten Speed Spokes – 18 Elm, 847-5609, www.tenspeedspokes.com
Touro Park – see the mysterious Stone Tower, Bellevue
Farms – Simmons Farm, 1942 W Main, 848-9910, www.simmonsorganicfarm.com; Sweet Berry Farm, 915 Mitchell's Ln, 847-3912, www.sweetberryfarmri.com; Rocky Brook Orchard, 997 Wapping Rd, 851-7989, www.rockybrookorchard.com; Glen Farm, 715 E Main, 847-7090, www.newportinternationalpolo.com; Newport Equestrian, 287 3rd Beach Rd, 837-4188, www.newportequestrian.com; Escobar's Farm, 683-1444, www.escobarshighlandfarm.com
Ocean Drive – Check out Eisenhower's Summer House at Ft Adams. Feed carrots to the animals at the old Hammersmith Farm (Jackie Kennedy's home). Visit the lighthouse at Castle Hill. Enjoy the kite sailing at Brenton Point State Park. Go to the Vintage Carousel at Easton's Beach. Fishing anyone?
Go inside and eat, too...
Newport Public Library – daily story hour, 300 Spring, 847-8720, www.newportlibraryri.org
Save the Bay Exploration Center – Easton Beach Rotunda, 324-6020, www.savebay.org
Redwood Library – 50 Bellevue Ave, 847-0292, www.redwoodlibrary.org
Ryan Family Amusement Center – 266 Thames St, 846-5774, www.ryanfamily.com
Accidental Artist – create painted pottery – 516 Thames, 848-2501, www.theaccidentalartist.org
Ben's Chili Dogs – 158 Broadway, 846-8206
Nikolas Pizza – 38 Memorial, 849-6611, www.nikolaspizzanewport.com
Anthony's Seafood – 963 Aquidneck, 846-9620, www.anthonysseafood.net
Becky's Barbecue – 82 E Main, 841-9909, http://beckysbbq.com
Gary's Handy Lunch – 462 Thames, 847-9480
China Star III – 110 William St, 841-5556, www.chinastariii.com – Crab Rangoon a must!
A1 Pizza – 306 Broadway, 849-2213, www.a1pizzanewport.com
Newport Creamery – 181 Bellevue or 280 W Main Rd, 846-2767, www.newportcreamery.com